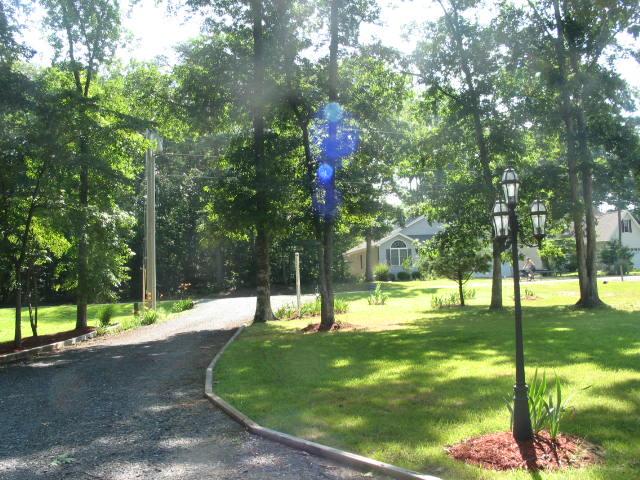 WE 'PLANTED' OUR WONDROUS PEACE POLE IN JUNE, 2009 PRIOR TO THE DEDICATION CEREMONY AND IN DOING THIS WE ASKED THE ANGELS TO PLEASE WATCH OVER IT AND KEEP IT SAFE.
HERE YOU CAN SEE THE BEAUTIFUL BLUE ANGEL IN THE TREE ABOVE THE PEACE POLE
Please also note the circle of energy around it the blue angel.
We do not have lights in our trees. (THIS VIEW IS LOOKING FROM OUR HOME OUT TO THE ROAD).
ASK AND IT SHALL BE GIVEN!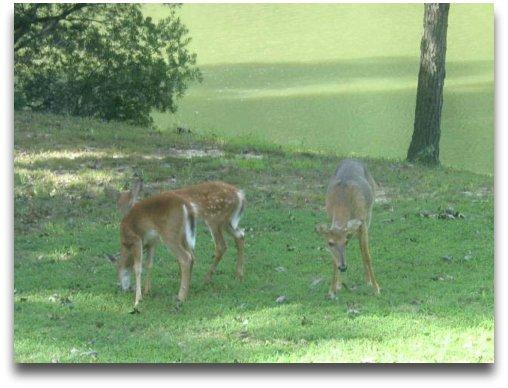 Regular visitors in our back yard on Lake Ernie photo by Bonny
WEEKEND RETREATS ON LAKE ERNIE IN BEAUTIFUL GREENBACKVILLE, VIRGINIA
WARM, COMFORTABLE, INVITING HOME LOCATED IN CAPTAIN'S COVE ON BEAUTIFUL LAKE ERNIE
Retreats are kept small to allow for individual attention and comfortable accomodations.
If you are interested in coming to a retreat here please contact Rev. Bonny
at 212-563-2377; 347-782-1491 or 757-824-5317.
Or email at bonnyhughes@verizon.net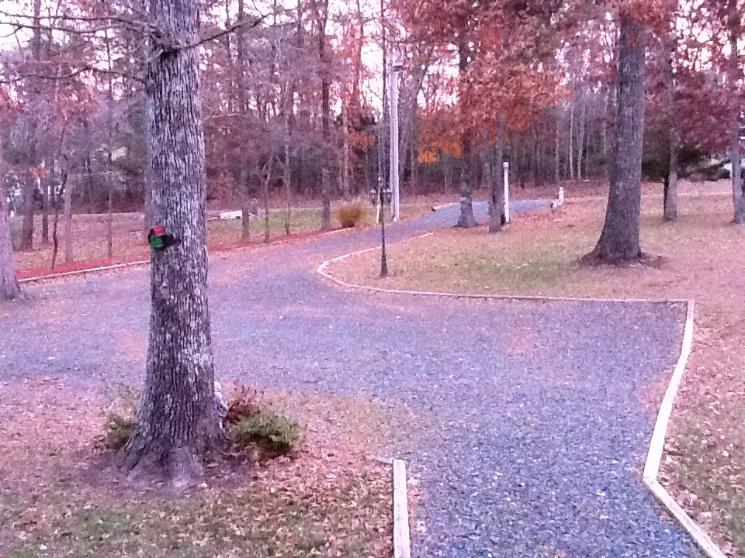 Photo by Richard Springle
THIS IS THE DRIVE TO THE HOUSE FROM THE ROAD.
PARKING AVAILABLE RIGHT IN FRONT!
WELCOME
Phhoto by Bonny - back of house from Lake Ernie

House Sign out at front of Drive Way created by Richard Springle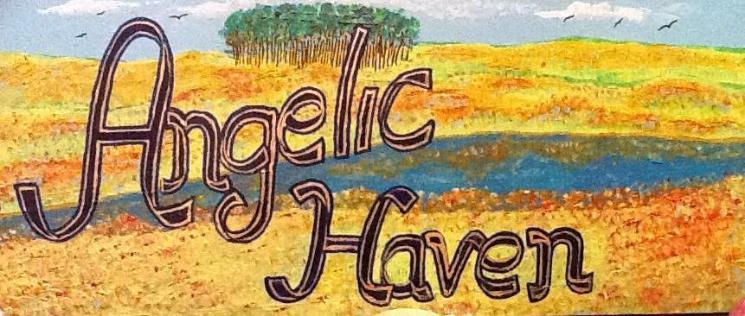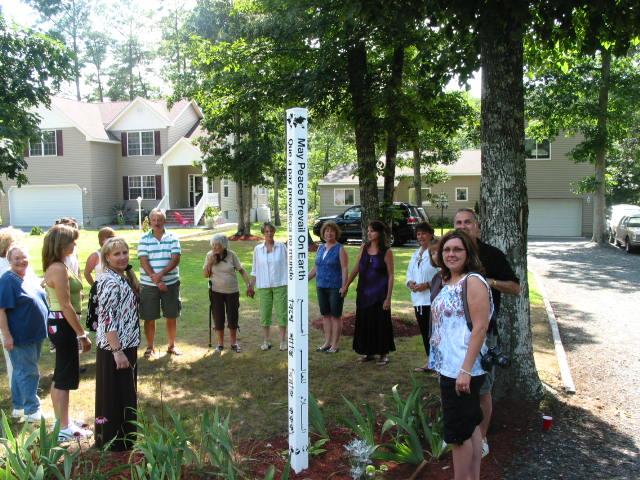 Whether we are in workshops, in meditation, healing sessions, cruising in the rowboat on Lake Ernie, horse shoes, or many other relaxing things to do, it's all here to share with you.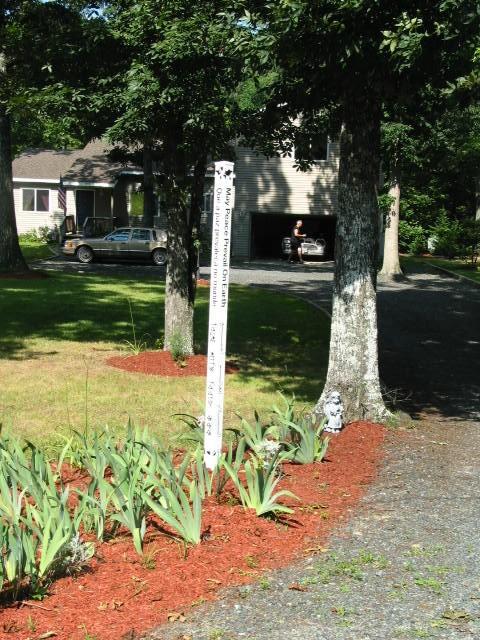 Peace pole in front of home in Virginia - looking down from the road - photo by Bonny
Special individual and small group retreats may be set up as required.
JUST A MINUTE FROM THE CHINCATEAGUE BAY
CAPT'S COVE (where our our home is located)
HAS A MARINA WITH INDOOR AND OUTDOOR POOLS,
A 2ND OUTDOOR POOL AT THE GOLF CLUB HOUSE.

Located approximately 30 minutes from Assateague Island, with beautiful pristine beaches (a wildlife preserve) where the wild ponies roam.
Also about 40 minutes from Ocean City, MD beaches and boardwalk
Dedication of Peace Pole with group at Workshop here. Photo by Bonny
Come relax, sit in the Prayer Garden/Medicine Square (Wheel) or

in the beautiful Angel Garden provided with Love and Light by some of our friends in Virginia.
| | |
| --- | --- |
| Some of the beautiful Angels that are seen in the Angel Garden | |
Lake Ernie has duck, turtles, fish and our little row boat to use while you are here.
Ducks live there year-round and geese come and visit often. The lake has fish and turtles along with the ducks blue heron and other wildlife in residence.
Photos by bonny, Capt's Cove, Greenbackville, VA

Beautiful Big Blue Heron on rowboat in back yard on Lake Ernie
Copyright Bonny L Hughes 2013 all rights reserved.