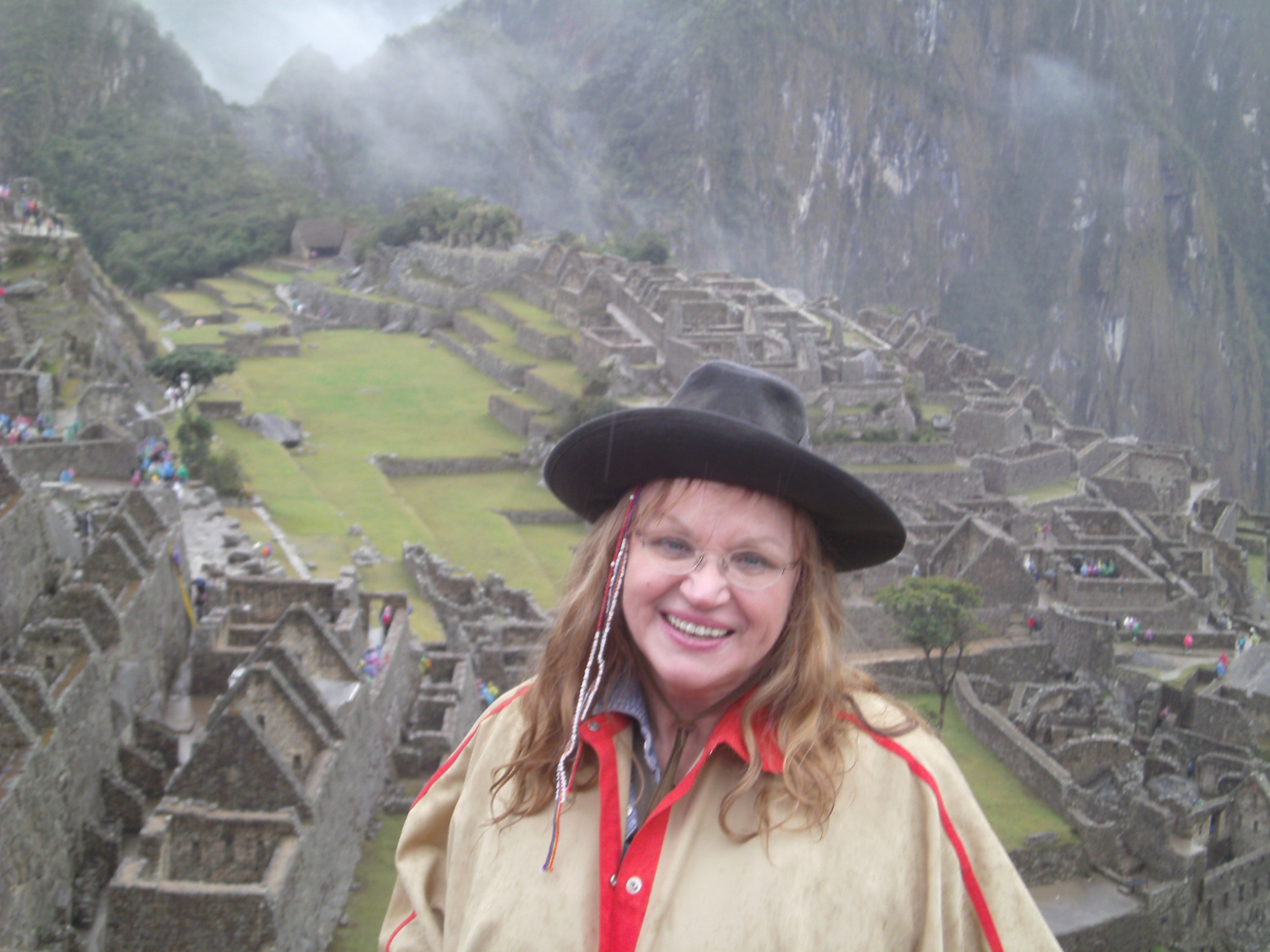 Photo by Bonny at Machu Pichu, Peru
Bonny Offers sessions one on one, in person on Skype and Workshops at her Locations or at your selected location. Bonny has given Workshops at Lily Dale, NY, including the Healing, Musical Crystal Bowls, in Mid-Town NYC, NY, in Belle Vernon, PA and in Salisbury, MD and Greenbackville, VA. She regularly leads workshops and week end retreats at her home in VA, and has at the Dove of Light Healing Center in Belle Vernon, PA and The Spiritual Center in Windsor, NY.
Bonny is an Ordained Spiritual Minister and Spiritual Counselor. She is a Spiritual Medium, Reader and Intuitive Healer, Reiki Master/Teacher. Working with the Q'ero Shaman in the Sacred Valley & High Mountains of Peru she feels blessed to work with the Shamanic Healing Energies in her work. She is a Certified Usui Reiki Master and Reiki Teacher also Certified in the Rites of the Munay Ki Healing Energies.
Bonny has been working with the healing energies for many years, and has trained in Peru, Pennsylvania, Texas, California, Taiwan, Rhode Island, Virginia, New York State and New York City in various healing modalities.
Bonny has also worked with the Archangels, Angels, and Spirit Guides all of her life. It began as a very young girl when she had regular conversations with her Guides and the Angels around her.
Bonny's Mother was an loving, caring teacher who helped her to become aware of what was going on and assist her in her development. As a child and young adult she was also fortunate to have the guiding hand of Dr. Josephine Sponheimer in the understanding and growth that would lead her to realize more fully why we are here in this physical realm and what she was being given to understand and use to assist others.
As a young adult and adult, Bonny was often brought to people who would benefit from the mediumship she was able to share with them. Over the years, Bonny has done Angel Card Readings, Spiritual Mediumship, Readings, and Intuitive Healings for hundreds of clients. She also does long-distance Intuitive Healings, SKYPE and phone readings for those who are brought to her in her meditations and by personal requests.

It is Bonny's understanding from her Angels and Guides that guiding and aiding others to become aware of their full potential is part of her mission in this physical world this time.
Bonny has also studied with the Laika (Q'ero) Shaman (medicine Men and Women) Alberto Villardo and teachers in Peru, Jayne Feldman, Doreen Virtue, Brian Weiss, Linda Martin, Carol Ciocco, Carolyn Myss, Sharon Houlihan, Josephine Sponheimer and others over the years.
~ ~ ~ ~ ~ ~
Radio Interview in September, 2013 with Two Voices
http://www.voiceamerica.com/episode/72247/becoming-the-best-version-of-you
~ ~ ~ ~ ~ ~
Here are some clips of an interview done on 'New Realities" TV, a local NYC program. You can copy and paste to view it.
"I AM the Light of the World" ~ John 8: 12
I have a Healing Ministry in
Greenbackville, VA (Captain's Cove) Located On the DelMarVa Peninsula at the Virginia/Maryland Border
Please contact me to make an appointment
757-824-5317 or bonnyhughes@verizon.net
In addition to seeing clients at my location, I am available to conduct group sessions and workshops at your home or location of your choice.
I am also available to do readings and energy healing sessions over the phone and with skype.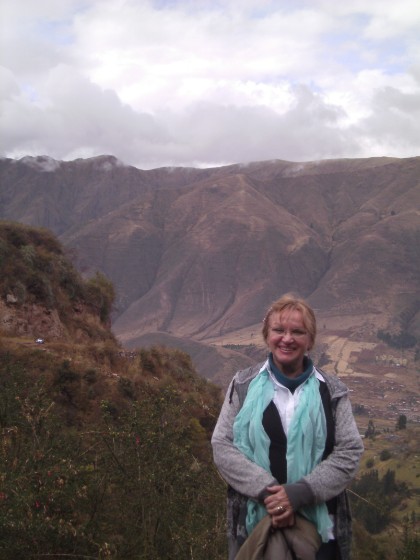 YOU MAY CONTACT ME
757-824-5317
cell- 347-782-1491

If you would like to be included in my emails
please send your information to
bonnyhughes@verizon.net
and in subject line put Subscribe.
Copyright Bonny L Hughes 2013 all rights reserved.