"Ask and you will receive, so that your joy may be complete."--John 16:24
FOLLOWING ARE PERSONAL PREPARATIONS FOR :
SESSIONS IN PERSON, OVER THE PHONE OR VIA SKYPE
PREPARATION FOR A HEALING SESSION
Before coming for your
Healing Session
, Past Life Regression, Inner Child, Chakra Clearing, LaStone Therapy, Essential Oil Treatment or any Alignment Session, please be as clean as possible. Wear loose, comfortable clothing. You will be laying on a table and I will be using hands-on techniques during part of the session.
The most important thing to remember is to relax and be willing to open your heart and spirit to accept the energies that are going to work through your body, your mind and your spirit. Give thanks for and accept your full potential.
During the session and/or after, many find that aches and pains have disappeared. Some who are on medication may also find they are able to cut back a bit (with the Dr's supervision) after a few sessions.
Remember, an Intuitive Healing session will help your body to relax and release internal toxins, allowing your body to heal and become more in-tune with Your True Spirit. As you are open to receive, so shall you benefit.
Intuitive Healing does not take the place of seeing your medical doctors.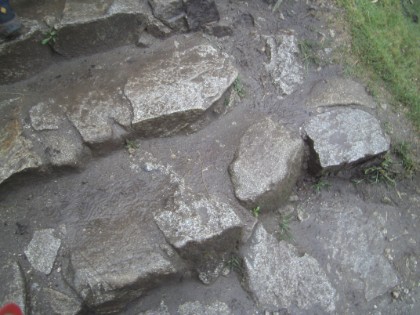 Steps at Machu Pichu by bonny
Sometimes in life our steps are rocky and harder to manage. Walk in Love and let your Light shine. It makes the way easier. ~bonny
Know you are joined in Love and Light with the Archangels, Angels, Guides, and Spirits during and after your sessions.
After your session drink lots of water; this helps to clean out impurities. If your schedule allows, take a nice soaky bath with epsom salts or sea salts if you have them, or warm shower when you get home or before you go to bed that night; This helps to cleanse and release impurities from your body.
PREPARATION FOR A READING
When coming for a reading, it is best to have an open heart and mind. This serves two purposes: to deepen your ability to be receptive to what Spirit communicates during your session, and to "make an appointment" with the spirit world for deeper, clearer communication from your loved ones, the Angels, the Archangels, and your Spirit Guides.

If you have someone particular in mind whom you would like to contact or receive information, it may help to bring pictures of that person or personal items that belonged to them. This will help Bonny to feel this person's energies and get a better understanding of the person. The items or pictures may be for those still in the physical world or for those who have passed forward.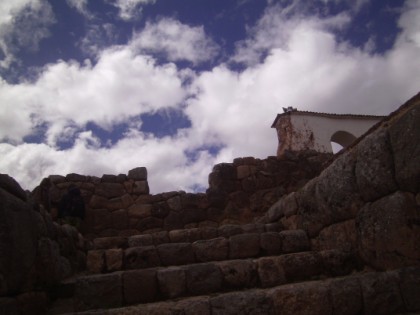 Reaching up to the sky in high Andes, Peru Photo by Bonny
Copyright Bonny L Hughes 2013 all rights reserved.