PERSONALIZED MEDITATION CD'S
Each CD is created personally for you with Prayer and Meditation. The messages and journey on the CD will be created to help you become, expand, heal and connect to your Higher Self and to help enlighten and enable you to Journey fearlessly on your spiritual path.
You can contact me via email, bonnyhughes@verizon.net to order this. Please put Personalized Meditation CD in the subject line. I will write to you then to get your name and address so I can connect more fully to you to create this CD.
Cost is $15.00 + s/h
PERSONALIZED MEDITATION CD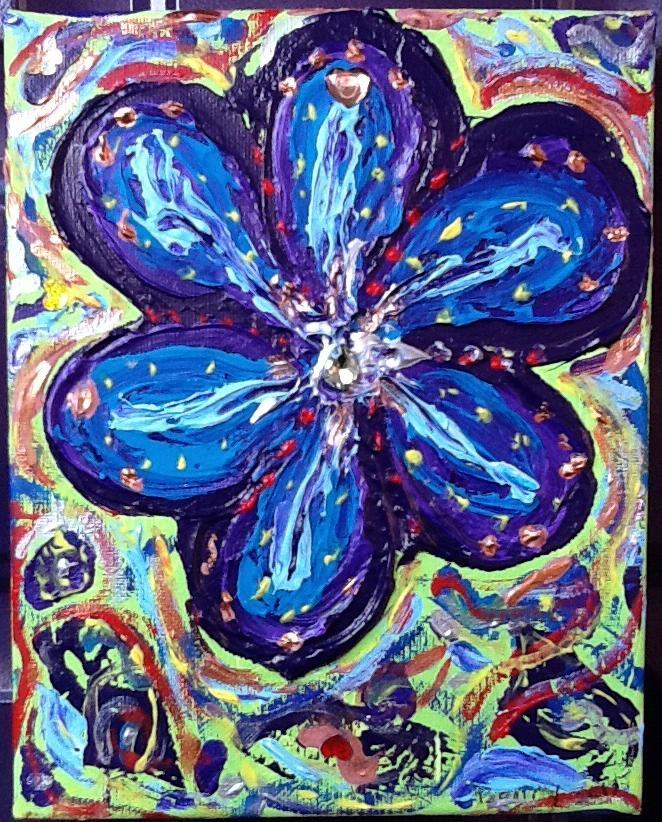 $ 20.00 USD
Meditation CD created for you with Love flowing unconditionally to help you on your Spiritual Journey.
$5.00 added for shipping & handling
MEDITATION CD $10.00
CHAKRA CLEARING CD $10.00
There is a $5.00 charge for Shipping/Handling

CONNECTING WITH THE ANGELS MEDITATION CD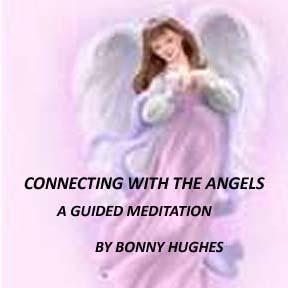 $ 15.00 USD
CD $10.00 $5.00 shipping and handling
CHAKRA CLEARING CD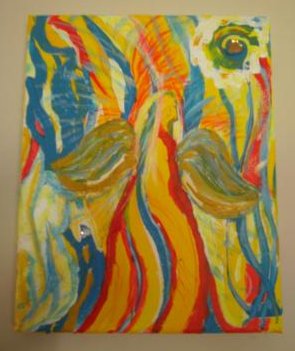 $ 15.00 USD
You can use this CD to Clear and Align your Chakras
$5.00 to cover s/h
SPIRIT PAINTINGS - See Spirit Painting page, please
"If you meditate, sooner or later you will come upon love. If you meditate deeply, sooner or later you will start to feel a tremendous love arising in you that you have never known before. You want a love that is born out of meditation, not out of the mind."

OSHO
HEALING CRYSTALS
$5.00 Plus Shipping & Handling $5.00 total $10.00
Every crystal has its own powerful healing energy. And it is these dynamic energies which assist the body to heal itself by rebalancing the imbalanced vibrations of the human body - in mind, body and spirit. The crystals I sell have also been given Healing Reiki Energies to work with you

While holding the crystal, do so it in your right hand and envision the energies of the crystal pulsating through your hand, up into your shoulder and flowing through your whole body from your head to your feet.
As the crystal energies flow throughout and envelop your whole being, send a mental thought to these energies that they will lovingly rebalance all the imbalanced vibrations which exist within your body. As you send this loving message, give thanks to your body for accepting all the amazing flow.
If you do this 15-20 minutes each day with your healing crystal, you will begin to notice that your health condition starts to improve - and that you have more vitality and positive energies surrounding you.

At night you may place your healing crystal underneath your pillow or under the bed or beside the bed. While you are asleep you will continue to absorb its powerful healing energies.
You can also carry it around with you, in your pocket. This will allow the healing energies and vibrations of your crystal to continue to flow within you.
Click below to order Cyrstal for $10.00
$5.00 if you pick up in person
Please call if you have any questions 347-782-1491

YOU MAY ALSO CONTACT ME AT

bonnyhughes@verizon.net

212-563-2377 or 757-824-5317

FOR INQUIRIES OR TO ORDER.

THANK YOU.
Copyright Bonny L Hughes 2013 all rights reserved.