My Guardian Angel.
Dear Angel ever at my side, how lovely you must be, to leave your home in heaven to guard a child like me. When I'm far away from home or maybe hard at play, I know you will protect me from harm along the way. Your beautiful and shining face I see not, tho you're near. The sweetness of your lovely voice, I cannot really hear. When I pray, you're praying too, your prayer is just for me. But when I sleep you never do, you're watching over me. Author~ Unknown

Photo by Bonny - Flight from Cusco to Lima, Peru
As an Intuitive Healer using Shamanic Energies, a Reiki Master, Teacher, and Munay Ki Certified, I am an instrument of Spirit and feel my sessions are Divinely Guided by the Archangels, Angels, Spirits and Guides.

My goal is to assist you in realizing your own full potential and self-enlightenment working directly with your Spiritual Guides.
Reiki is derived from two Japanese words, "Rei" which can be translated as "Spiritually Guided" or "Infinite Wisdom" and "Ki" which means "Life Force Energy" Reiki treats the whole person, physically, emotionally and spiritually and has many benefits including relaxation, feelings of peace, security & well being.
Results can also be positive for persons suffering from arthritis, migranes back pain 7 other ailments that my be stress relate.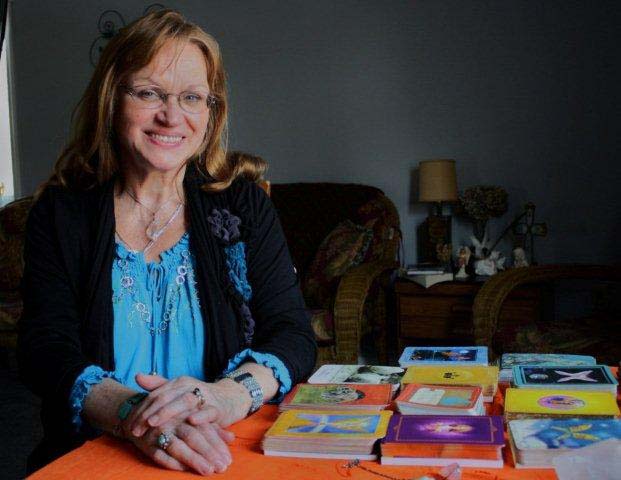 These healing modalities may also bring comfort to those moving forward from this physical world to the Spiritual Realm.
There are 4 classes to becoming a Reiki Master and Teacher. The attunements offered at each prepare you for the next step.
Reiki I
Reiki II

Reiki Master
Reiki Teacher
If you are interested in becoming a Reiki Practitioner, Please contact me:
757-824-5317, 347-782-1491 or email: bonnyhughes@verizon.net
"… We talk to God—that is prayer; God talks to us—that is inspiration. We go apart to get still, so that new life, new inspiration, new power of thought, new supply … may flow in; and then we come forth to shed it on those around us, that they, too, may be lifted up."
~Excerpt from H. Emily Cady's book "Lessons In Truth"
Shared Testimonial
Thank you so very much for our time together. I so deeply appreciate and treasure you, your wisdom, insight and healing. Very thankful for all you impart. Such a gift to me and all who you touch, bless, and change for our ultimate good. Truly. You're such a gift to me. Extraordinarily thankful for you. I always look forward to our time together with such anticipation. The love and light, peace and healing is so affirming and freeing. Thank you
REIKI PRINCIPALS
Just for today, do not worry.
Just for today, do not anger.
Honor your parents, teachers, and elders.
Earn your living honestly.
Show gratitude to everything.
Dr. Mikao Usui
"All lives should be simply stepping-stones to the Love of God. So it was with me; and blessed be His name for His great goodness and mercy." Plato
"AGE IS AN ATTITUDE
ACCEPT YOUR UNLIMITED POTENTIAL"
bonny '06

Intuitive Healing, Shamanic Energies, Reiki and Munay Ki should not be used instead of medical treatment; it should be used as a complement to medical treatment and a way to become and remain healthy.
Copyright Bonny L Hughes 2013