Praise the LORD! Oh, give thanks to the LORD, for He is good! For His mercy endures forever.
Psalm 106: 1
~ ~ ~ ~ ~ ~ ~ ~ ~ ~ ~ ~
In order to assist in celebrating Life, I have reduced my fee
I am now offering Sessions for $60.00. When you click on the PayPal, just enter $60.00
SESSIONS ARE 60-90 MINUTES AS GUIDED
I will work with you if finances are a problem for you at this moment in time.
For Appointments Call 757-824-5317, 347-782-1491 or
email: bonnyhughes@verizon.net

SESSIONS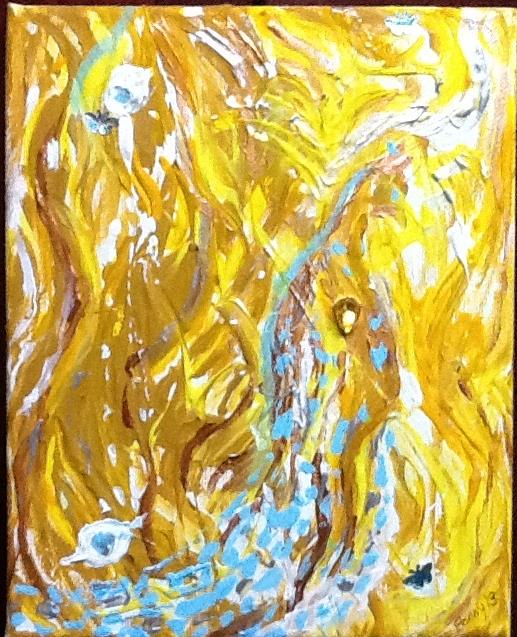 $ 60.00 USD
LIFE IS BEAUTIFUL AND WE ARE INDEED BLESSED!
INTUITIVE HEALINGS
SPIRITUAL COUNSELING
MEDIUMSHIP

ANGEL CARD READINGS
IN PERSON
ON THE PHONE OR SKYPE
You may use any major Credit Card thru PayPal
Akasha Angel Reading
This reading will enter your heart's Akashic records to acquaint you with your Angel's and spirit guides bringing to you insight and direction on your life path.
AROMATIC OIL THERAPY
Aromatic Oil Therapy combines the science of aroma therapy with a gentle application to specific areas of the body to aid in bringing structural and electrical alignment. It is designed to bring balance to the body with it's relaxing, mild appication. It will also help to align and clear the energy centers of the body. With the combination of the electrical alignment, the oils, the intelligence of your body and the energies being used in the application, a greater healing process begins.
PAST LIFE REGRESSION
During a meditative state we will gently and safely regress to a time in a past life, helping us to understand beliefs or understandings from that life that we have carried with us in our auric imprint. This process can aid in releasing the toxins from that life time and walk less encumbered by those feelings, beliefs and understandings we were carrying.
INNER CHILD REGRESSION & HEALING
As you lay on the table you are assisted in going back in this lifetime to connect with times that may have been uncomfortable, or that you had not completely dealt with.
By reconnecting with this in a safe, comfortable envornment, you may be able to heal a situation that you have held on to or not dealt with in your life time. This will assist you in releasing feelings and conditions that no longer serve you. Most people feel a freedom and lifting that they had not experienced before after one of these sessions.
Brazilian Light Energization
This is a unique energy initiation that invokes higher vibrational frequencies and radiations of light from the higher realms. This sacred vibration can open spiritual gateways which may allow you to develop higher levels of consciousness. The initiation ignites and safely expands your kundalini energy to facilitate inner peace and harmony, expanding and balancing your major chakras. Energization evokes a mystical experience in which a sacred connection is made between you and spirit. Â Energization is for those who desire a spiritual awakening or renewal.
RELEASING ENERGIES FROM YOUR ENERGY FIELD
Sometimes energies can attach to us draining us and causing us to feel less than we truly are. By using the Healing Shamanic Energies we are able to safely reach these energies and remove them from your energy fields.
CHAKRA CLEARING AND BALANCING
Our bodies and spirits work more in tune with one another when our Chakras are cleared and balanced. This is done on the Reiki Table with sound, colors, crystals, light and energy work. As I go over your body with touch or energy, I am shown by spirit, where the Chakras need to be cleared or balanced and where the body needs healing energies to flow.
LA STONE & CRYSTAL THERAPY
During this healing session you are on the healing table and hot basalt river rocks are used on your body and also crystals along with the energies of Shamanic Reiki and Intuitive Healing. This aids in the relaxation and opening of the body to receive the healing energies flowing to you.
WEDDINGS
It is your most important day. A day you may have dreamed about since you were little.
Together, let's create the wedding service you have always envisioned. Together we will work to make sure your ceremony fills your hearts with the Love and Joy you want to share with all during this wondrous ceremony.
It is important that your ceremony be something you can share with your family and friends so you may begin your lives together in Love and Light.
EAR CONING
Ear coning assists in clearing your ears of blockage, wax build up, etc. It may assist in helping your hearing and ear comfort when it is completed.
Clients lie comfortable on the Table while this is performed also receiving Shamanic Reiki & healing energies in addition to the ear coning
WEDDING TESTIMONIAL
Dearest Bonny,
We LOVE that you are here with us this wonderful day - to lead us, our families and friends in what we know will be a very special ceremony.
Thank you a million times for your Love, Guidance, Support and Intuition.
All our Love, Richard and Eliran - NYC
RENEWAL OF VOWS
COMMITMENT CERMONIES
If you are renewing your vows or having a new commitment ceremony I will work with you to share your love throughout the ceremony, honoring your wishes and creating the day you wish to share together and with friends and family.
HOUSE BLESSINGS and CLEARINGS
Priced according to distance to travel.

Whether it's moving into a new home, blessing a home you desire to sell, or blessing your current residence, it is always good to invite Love and Light into your home and make it a haven for all who enter.
BAPTISMS
INFANTS AND ADULTS BAPTISMS
Due to the financial difficulties many are experiencing right now, I will work with anyone who may need to work on a sliding scale. Just let me know if this would help you at this time.
BLESSINGS ABOUND!
FUNERALS AND
MEMORIAL SERVICES
Together will will put a service together to honor and celebrate the life of those who have passed forward.
Copyright Bonny L Hughes 2013 all rights reserved.